Web Design Bandung | Jasa Pembuatan Website dan SEO Indonesia
Web Design Bandung Indonesia and SEO Professional Services, graphic web designer for responsive web design, Mobile Friendly and SEO Friendly. ReeZh Design provide a Better Experience for You.
Web Design Bandung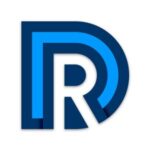 ReeZh Design become One of the best Graphic and Website Services in Bandung Indonesia. We do not offer a standard graphic and web development, we offering you a Custom Design, because you are in a role for building your site. We simply embody and help you in achieving your desired goals.
Affordable Price
Price is not made to our specifications in graphic and web design services. Your satisfaction and our services is more our concern. Get your design services with affordable price and high quality.
More details about web design or website development services in Bahasa Indonesia, Jasa Pembuatan Website Bandung
Graphic, Web Development and SEO Services
Graphic Services
This is the most related to your business in graphic design services, such as Logo, Stationary, Brochure, Company Profile, etc. We will transform your vision to an object that you will love it. See our portfolio details. Portfolios
Web Development Services
You can choose our web development services from the Lowest Price through Customize Budget.
Jasa Pembuatan Website Bandung atau Website Design yang kami tawarkan dimulai dari PAKET MURAH sampai dengan PAKET CUSTOMIZE.
Static Page
It has no dynamic changes in the content of its website. Web pages created using HTML5 and CSS3. However, it will be made more attractive with Responsive Web Design and Mobile Friendly facilities. You will see it in a Smartphone, iPad, iPhone or Tablets as comfortable as it looks on the Desktop.
Static suitable for Single Page or Personal Website without having more content such as News or Blog.
Dynamic Page
By having dynamic website pages with the latest articles indexed in the search engines, will allow visited by Internet users.
We build your site in User Friendly CMS, Responsive Web Design, Mobile Friendly and SEO Friendly. Dynamic suitable for Personal, Blogger, Company, Magazines, Online Shop, Organization, Community or etc.
Get Free Domain and Hosting for a year if you choose our Web Development Packages
---
Harga Desain Web dan Harga Jasa Pembuatan Website
Untuk permintaan Harga Desain Web dan Harga Jasa Pembuatan Website bisa anda dapatkan dengan memberikan keterangan untuk projek melalui Permintaan Harga
---
Web Design Bandung Mobile Friendly & SEO Friendly
Mobile friendly is the most important requirement for website today. Currently, so much people in the world has access website from mobile, smartphone, tablet, or other gadget who had access to internet.
Are You Owner of Website?
Have you change your site with featuring Mobile Friendly and SEO Friendly? Do it right Now!
Google officially update its search algorithm to consider mobile-friendliness as a ranking factor in Google search results.
ReeZh Design
SEO Professional Services
SEO or Search Engine Optimization is all about developing and improving the content of various websites and uplifting their positions in the search results. SEO is equally important for accelerating the rankings of websites in SERPs. Optimize your site, and accelerate ROI (Return on Investment) for your business.
That is why we build your website with Mobile Friendly and SEO Friendly, no more extra cost for optimize your site. Just do what we suggesting for you, and reach out your goal in ASAP.
Money Back Guarantee for SEO Services or Jasa SEO Website Bandung, if your SERPs and Snippet does not visible in first page Search Engine (conditions apply)
SEO Services is related with Web Design (vice versa). It must have a valid code. Validity for your landing page and entire site. It will gave you positive point in search engine.
Click here for SEO Services in Bahasa Jasa SEO Bandung